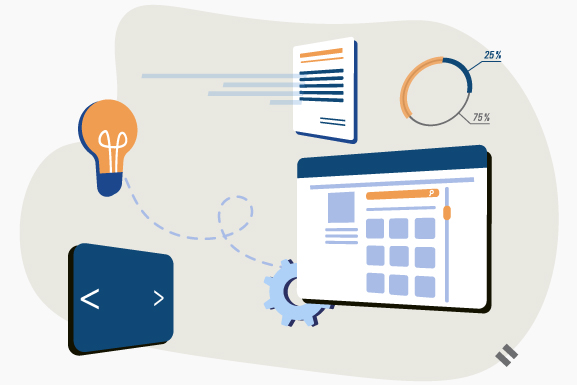 Solutions Aligned with Your Objectives
To achieve an impactful digital strategy, it is vital that the implemented tools align with the needs and goals of organizations. This alignment ensures tangible performance improvements.
A Robust Experience for Customized Solutions
With our extensive experience serving numerous clients, we have the ability to quickly identify solutions that are specifically tailored to meet our clients' needs. Taking into consideration their individual contexts, challenges, and digital maturity levels, we propose the optimal configuration to harness the power of digital as a genuine performance accelerator.
Leveraging our extensive range of skills, we provide tailored solutions that effectively address the specific needs of businesses and public organizations.
With our team of top-notch talents, we are equipped to deliver cutting-edge, custom solutions.
Drawing upon our in-depth market knowledge, we have developed packaged solutions.
We have carefully selected the best solutions available in the market to support your projects.
We are constantly seeking reliable partners to provide our clients with effective tools and help them overcome all their challenges.